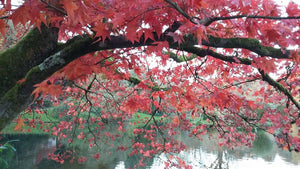 There is a feel of Autumn in the air, evenings are getting darker early and all the harvests are in.. So if you have an Autumn or Winter wedding why not check out my fabulous range of hats and fascinators.. Most of the designs are available in rich Autumnal colours, including burnt orange, copper, chocolate brown, deep green, burgundy and mustard yellows..                                   Just because you cant see it, doesn't mean it cant be made.. Create your own design based on the current designs...
---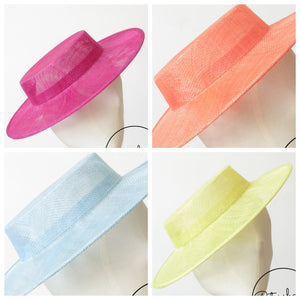 Coming Soon..  Beautiful Boaters! Check out these gorgeous sinamay boater hat bases,new from my best millinery supplier.. @Petershams They are available in tonnes of stunning summer colours, now I just have to decide which colour to get as a prototype and how to decorate!  I am thinking of a sinamay twist, some light and bouncy coque feathers and a beautiful silk rose to finish with a twisted lace band, for a stunning classic and elegant summer hat. Perfect for summer weddings, events and the races. Watch this space! Pictures courtesy of Petershams Millinery Supplies #boater #boaterhats #summerhats #lovehats #indigodaisyhats  ...
---
**Order Now for Royal Ascot** Just a few weeks to go, until the most prestigious event of the racing calendar. Get those heads turning and cameras snapping to make the media pages in one of my fabulous unique handmade hats or fascinators. All of them meet the strict Royal Enclosure Dress Code. I have loads of fabulous designs available, from retro vintage cute to larger saucer styles. I have a huge colour base and can mix them up for cool colour clashes.                                    ...
---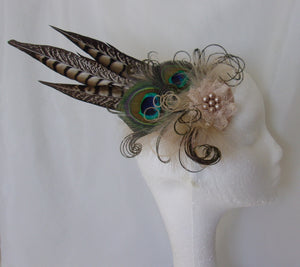 Now Royal Ascot is done & dusted we are still busy with orders for weddings in July.
Here are some of the designs made and shipped out this week..
---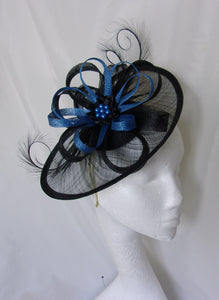 These fab designs are custom made order and will be proudly worn at Royal Ascot next week.. Orders still being taken until Monday, plus I have a few ready made designs which can be shipped straight away!                                        #ascot #royalascot #ladiesday #hatforascot